Project: Kitchen Renovation with additional structural modifications:

Tony and Brian are high level professionals and were easily worth every penny. In the past 2 years we have had large scale construction done to almost every facet of our home and Tony was the best contributor to all of it. My wife and I consider ourselves very lucky that we got him to create the central part of our home. The years of experience that him and Brian have working together is apparent and it not only shows in their craftmanship but also in aspects the typical homeowner may not key in on without having performed these types of projects over so many years. They are punctual and everything in our project went without a hitch between plumbing, electrical, flooring. Tony only uses people he trusts and has formed a relationship with and it showed. Tony also responded to any questions I had after hours immediately. TB Construction is an A+ all around. Thank you Tony and Brian!
(9/8/2022 – Neil Zarkades)
---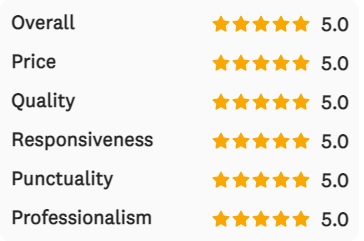 Project: Kitchen Remodel:

Great. I can't say enough about Tony. He went above and beyond to transform my kitchen from a dark 80's outdated design to a beautiful updated modern oasis. Tony arrived at 8 a.m. every morning. I never had to worry if he'd show up or not. He was the first contractor who gave me an estimate. He was the most reasonable and stayed within budget. I would highly recommend Tony and wouldn't hesitate to hire him in the future for other projects.
(6/18/2022 – Janet Cahill)
---
---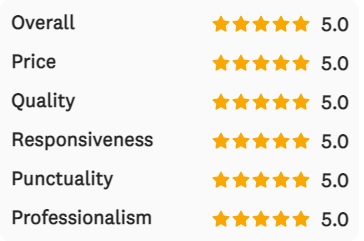 Project: Complete Kitchen Remodel:

Tony completed our full kitchen remodel recently. It was NOT an easy project. Tony's team handled the project with grace and professionalism. Communication from Tony was outstanding and my wife and I were always aware of what was next and what we needed to do to keep the project on schedule. Things come up in big projects and Tony did a great job of anticipating issues and getting ahead of them. 100% would recommend Tony for your kitchen remodel!
(4/30/2022 – ROBERT Stradtman)
---
---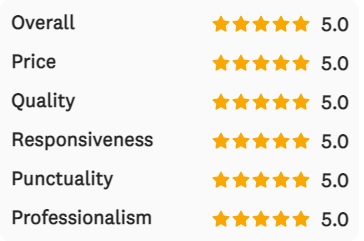 Project: Full Kitchen Remodel:

Have worked with many contractors over the years and Tony is by far the best. Shows up on time, very detail oriented, and really guided the whole process from start to finish. What really stood out with Tony was his vision for what the kitchen would look like when it finished. Which made it a lot easier to make decisions for things like recessed light and cabinet placement. We really enjoyed working with him."
(10/24/2021 – David Matson)
---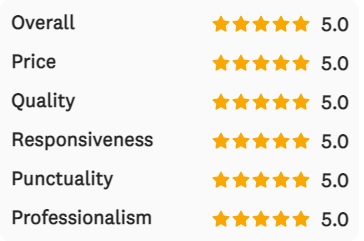 Project: Full Kitchen Remodel:

You cannot find a better contractor. He was on time every morning and spent the entire day on the project. Tony is both very professional and is really great at his craft. His work is very detailed and done to perfection. We are even thinking about another renovation and having him back. We would highly recommend him for any project.
(11/7/2020 – Daniel Hurley)
---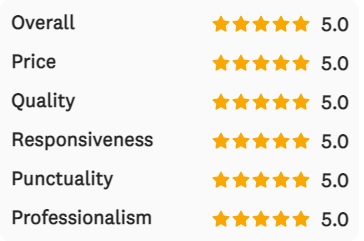 Complete Kitchen Renovation:

Excellent. Tony's work is meticulous. He has remodeled two bathrooms and a kitchen in our house over the past few years (as well as several smaller projects). Very pleased with all the work he has done.
(7/17/2020 – Teresa Soucy)
---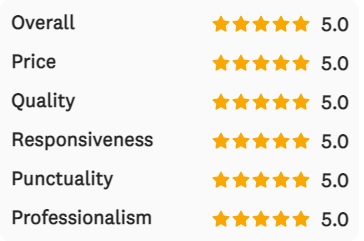 Kitchen and Bathroom Renovation:

Tony and his team are highly professional and reliable. The work was done to a high standard, with attention given to the smallest detail. Tony clearly communicated the plan throughout the job, to keep the timeline on track. We would highly recommend Tony and his team and he will continue to be our contractor of choice.
(7/8/2020 – Ruth Adams)
---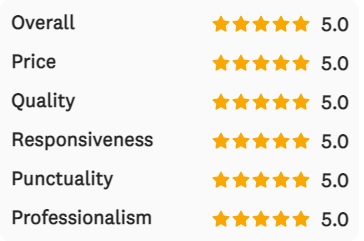 Electrical issue:

Diagnose issues with light not working.
All ratings above are well deserved with evidence. TB Construction (The owner) negotiated an agreeable time to meet, arrived on time, was polite, quickly got down to work, and diagnosed and solved the issue. This old house provided a challenge here and there. For instance, the new light switch (put in to accommodate new LED lights), stuck out a bit from the space for it. TB provided a switch plate that fairly well hides the deeper light switch. Well done!
(1/21/2019 – Ed Morgan)
---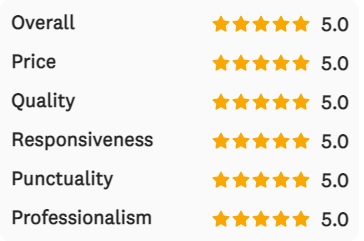 Kitchen Remodel:

I highly recommend Tony Brooks at TB Construction. He guided our kitchen remodel with experienced hands and expert touch. He has excellent communication skills and always kept us up to date with the plan of action and what to expect next. He arranged all the permits and inspections in a timely manner. Right from the demolition of our old kitchen up until completion of our new one, he prioritized our project. He cleaned up on a daily basis, leaving our house in the best shape possible. He is an experienced electrician and performed expert work, including suggesting additional personalized touches, e.g. under-counter lighting options, USB outlets, etc … the little extras that we utilize and appreciate on a daily basis. He explained all the steps along the way, repeatedly providing us a with a couple of days notice when we needed to make a decision, such as our preference for laying tile, or where we wanted lighting fixtures located, and all the other necessary decisions. Tony inspected all the new cabinets, tiling, appliances and lighting fixtures as they arrived and dealt with our suppliers if something needed attention. He respected our home and even our dog enjoyed his company. Most importantly, it was very apparent that Tony takes great pride in his work. We couldn't be happier with the final project and we love our new kitchen.
(12/9/2018 – C. M. Carter)
---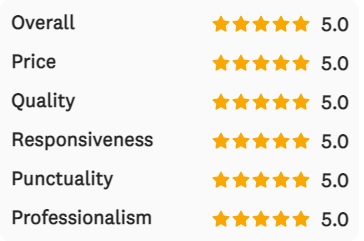 Kitchen Remodel:
Our kitchen was a complete gut job which included removing a load bearing wall ( whiche entails getting a structural plans approved) and installing new cabinets, appliances, lights, plumbing, and drywall etc. Project went a little longer than expected (about 10 weeks) due to issues at the cabinet design and delivery company. Tony did a fantastic job and was always on top of things. We are happy with how the things have shaped up. His electrical work is excellent and he takes care and ensures everything is done according to code. Overall A++. We will be happy to work with him for future remodeling needs."
(9/20/2018 – Rachit Bakshi)
---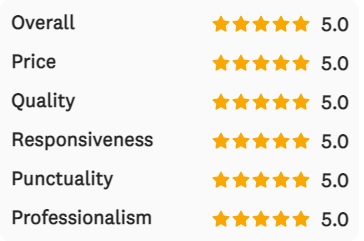 Kitchen Remodel:
Tony is friendly, professional, and punctual. The kitchen looks amazing
and everything was done within budget. Would absolutely hire again
and won't hesitate to recommend him"
(3/14/2018 – Brandon Keane)
---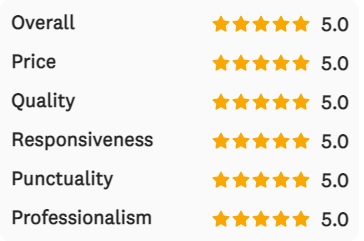 General Repairs:
We needed extensive repairs to our first floor and basement after a flood.
The entire process went extremely well. Tony was extremely responsive to my initial email seeking help, and remained responsive during the entire process. He took the time to review the situation thoroughly and managed the insurance claims process for me which eliminated a huge amount of stress. Majority of the repair work was completed by Tony, including plastering, painting and electrical, and it was done to an extremely high standard. Tony also coordinated the sanding and varnishing of my wood floors while we were out of the country. When we returned home we could not have been more pleased with how they looked. He also carried out additional jobs for me while we were away, including the painting of two bedrooms. Tony's work is impeccable, but he also goes above and beyond. He took the time to reinstall and re-hang items we had taken down during the work, and to place furniture which had been moved. Tony took great care of my home while he worked in it, and he worked in a tidy and respectful manner. I would not hesitate to work with Tony again, and have recommended him to others.
12/12/2016 – Nicola Reynolds
---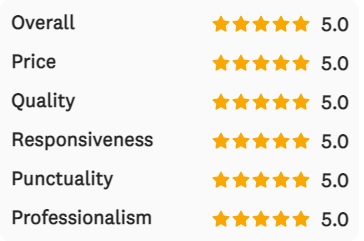 Bathroom Remodel:
TB Construction is the only place I'll go to get the job done right! As a Realtor, I come across tradesmen all the time, so good, so bad. But when it comes to doing work in my own home as well as referring someone to my clientele, there's only one person I go to and that is Tony Brooks of TB Construction! Tony treats your construction needs as if he was working on his own home. He is extremely talented and uses the only the latest and best tools to get the job done right. His best quality as tradesmen is, if it's not done up to his standards (which are very high), then he re-does it until it's done right. I will continue to hire him, refer him to clients and you should too.
(12/11/2016 – Kevin Sexton)
---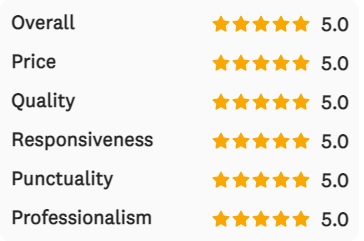 General Remodeling:
Exceptionally well."
11/27/2016 – Dennis Must
---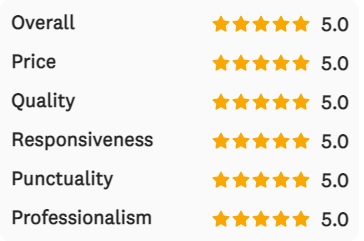 Kitchen Remodel:
I couldn't have been more satisfied with the work of TB Construction! Tony Brooks (owner) is exceptional at the work he does and he is a perfectionist! He hand selected each tile from the box as he placed each of them in my floor using spacers and levelers so each tile was perfectly aligned. Tony has many years of experience and has seen many kitchens so can advise as needed. He offered suggestions on design and gave me options throughout the project. He maintains a high quality of work while being reasonable priced. He is assisted by one worker, Brian, who is very skilled and insightful. Together they make a great team! I've heard many nightmare stories of kitchen renovation work. I am very thankful I have none to report! Many thanks to Tony and Brian!
(11/27/2016 – Lisa Demoulias)
---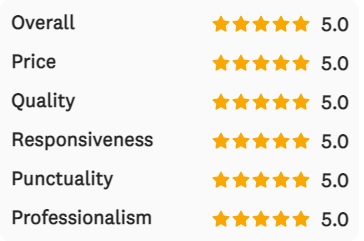 Bathroom Remodel:
We first used Tony Brooks of TB construction appreciate 9 years ago. He is highly skilled, knowledgeable and meticulous. His rates and project duration times are reflective of this; but the quality and staffs man are top-notch. We have returned to him hang times for a variety of home important projects.
(6/29/2016 – Maria Cook)
---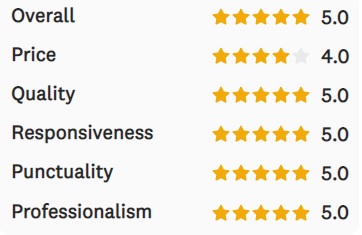 General Remodeling:
Tony is a master electrician and a great general contractor. He doesn't cut corners and makes sure the job is done the right way. He shares insights on pros and cons of different options to make sure you understand. He is very efficient and his pricing is very fair.
Removed walls, expanded is bathroom finished the interior of old addition, installed lighting, a beautiful stair case hard wood flooring, etc…
(6/23/2016 – Benjamin Trottier)
---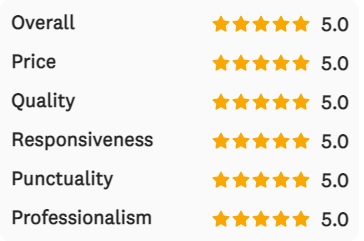 Kitchen Remodel:
I was almost 9 months pregnant when the project began, and Tony and his assistant Brian were very conscientious of keeping the project on schedule. They did an excellent job in containing the mess, and worked very efficiently. In an old home they came across a couple of surprises, but consulted with my husband and I and very quickly resolved any issues. Tony also worked very well with all of the inspectors and other providers needed in the project. We adore our new kitchen, and look forward to working with Tony again in the future."
(6/7/2016 – Jane Sammarco)
---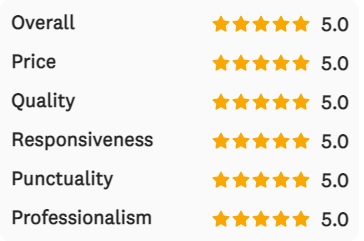 Kitchen Remodel, Carpentry, and General construction:
Excellent and we could not be happier. The installed our new kitchen, replaced old toilets, painted, rewired and added new electrical, small repairs like hanging pictures. Oh yes another fun project for them. After that wonderful winter of 2015 we discovered that their was no ventilation in the overhang on the roof. Well they took care of that and venter the entire house. They are also very good with electronic challenges! My husband and I are lost when it comes to setting up and programing and they took care of it for us! I think that about covers it. We call them for everything we need and so far have not come across anything they could not do.

The last visit was for a variety of things, such as repairs in laundry room, additional electrical outlets added, appliances hung, painting.
Tony and Brian were assigned to our kitchen project Sept 2014 – they gutted the old kitchen and installed the new stunning kitchen we have now! We were very please and impressed with their attention to detail and knowledge of most things. We have our beautiful new kitchen that we love. Since that encounter we call them back for anything we need to do in the house. It is very hard to find good carpentry and electrical help and we were so thrilled to have found Tony and Brian."
(4/26/2016 – Katherine Mastrocola)
---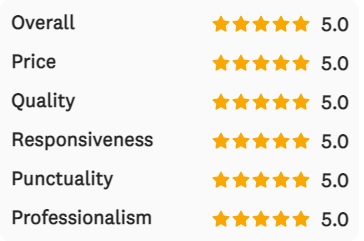 Kitchen Remodel:
Mr. Brooks handled everything from the beginning to the completion. There was never any hidden agenda and he was prompt and upfront about everything. I contacted him several times and his response was in minutes of my text or phone call. Mr. Brooks is professional and I would without a doubt hire him for all services.
(4/22/2016 – Maureen Imbrescia)
---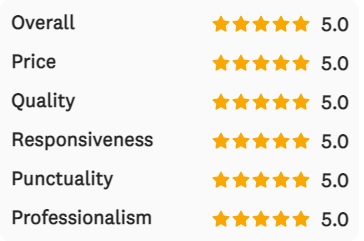 Kitchen Remodel:
His work is meticulous. He spent his own time on making sure everything was perfect. He is not the cheapest and he is not the most expensive. If you are a picky person like me, he's your guy."
(Jim M)
---

Bathroom Remodel:
Excellent- would hire Tony & his crew any time. They were the best Contractor I hired in years. Helpful even before I hired them. Tony is prompt, courteous, and does great work at a fair price. Highly recommend him!​
(Ric C)
---

Kitchen Remodel:
I am absolutely thrilled with my new kitchen. Every bit of the work that you did is fantastic. Honestly, I am so happy that my friend gave me the referral. Whenever the opportunity arises, I will, with the greatest of confidence, refer you to anyone that asks about a contractor.​
Gratefully,
(Beatrice​)
---

Bathroom Remodel and Living Room Expansion:
My wife and I are extremely happy with the work Tony did for us. His estimate was accurate and the overall cost of the project was very reasonable. Tony does things the right way, no shortcuts or corners cut. He works on your home as if it was his own. We hope to have him do more work for us in the future."
(Ben)
---